Investing in a center table is a wise choice to add a touch of elegance to your living space without breaking the bank. Center tables serve as functional pieces and statement furniture in your drawing room. This article will explore the world of cheap center tables in Lahore, providing insights into affordable options that suit every budget.
To check cheap center tables  in Lahore Visit; https://www.facebook.com/ProfinePk Or to Buy Trendy Center tables in Lahore Visit Profine's Outlet.
I. Introduction
A well-designed center table can instantly elevate the aesthetics of your living space. It serves as a focal point, bringing together the elements of your drawing room. Whether you have a modern or traditional interior, finding a cheap center table that matches your style and fits within your budget is essential.
II. Exploring the market for cheap center tables in Lahore
Lahore, known for its vibrant furniture market, offers budget-conscious buyers various options. From local shops to online platforms, numerous avenues exist to explore when searching for affordable center tables. Let's delve into the overview of the available options.
III. Factors to consider when buying a cheap center table
While searching for a cheap center table, it's crucial to consider certain factors to make a wise purchase. Quality, material, and design play significant roles in determining the durability and aesthetics of the table. Let's discuss these considerations in detail.
Quality
Despite the affordable price range, it's important to prioritize quality when selecting a cheap center table. Look for sturdy construction and materials that can withstand daily use.
Material
Various materials are used in the manufacturing of center tables. From wood to glass and metal, each material has its unique charm. Consider the material that complements your existing décor while also being cost-effective.
Design
The design of the center table should align with your style and the overall theme of your drawing room. Look for simple yet elegant designs that blend seamlessly with the existing furniture.
IV. Stylish and cheap center table designs in Lahore
Although affordable, cheap center tables in Lahore offer diverse stylish designs. Let's explore some popular design options that fit within a limited budget.
Rectangular Center Table: This classic and versatile design features a rectangular tabletop supported by four legs. It's a popular choice for both modern and traditional settings.
Square Center Table: With a square-shaped tabletop, this type of center table offers a balanced and symmetrical look. It works well in compact spaces and pairs nicely with sectional sofas.
Round Center Table: Round center tables add a touch of elegance and create a smooth flow in the room. They are ideal for creating conversation areas and can soften the angles of a square or rectangular room.
Nesting Center Table: Nesting tables are a practical choice, especially for small spaces. They consist of multiple tables in graduated sizes that can be stacked together when not in use, saving valuable floor space.
Glass-Top Center Table: These tables feature a glass tabletop, which adds a touch of modernity and elegance to any space. The transparency of the glass creates an illusion of openness and lightness.
Wooden Center Table: A timeless choice, wooden center tables offer warmth and durability. They come in various wood finishes and styles, ranging from traditional to contemporary.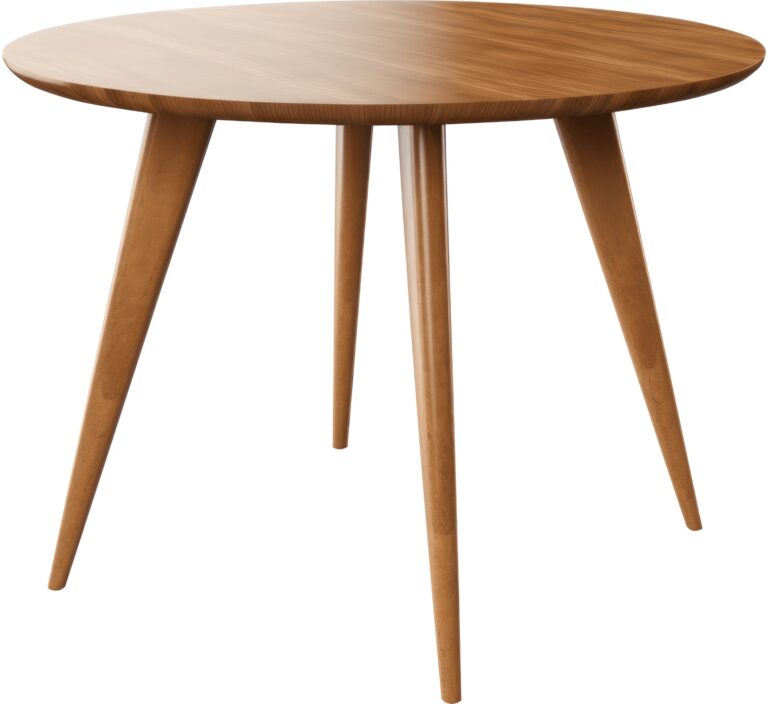 Marble-Topped Center Table: Marble center tables exude luxury and sophistication. The smooth, polished surface of the marble adds a touch of elegance and can be a statement piece in the room.
Modern Center Table: Modern center tables feature sleek lines, minimalist designs, and innovative materials. They often incorporate elements like metal, acrylic, or mixed materials for a contemporary look.
Industrial Center Table: Inspired by industrial aesthetics, these center tables feature rugged materials like metal and reclaimed wood. They add an edgy and urban feel to the room.
Multifunctional Center Table: Some center tables come with additional features such as built-in storage compartments, lift-top surfaces, or extendable sections, offering versatility and functionality.
V. How to find the best deals on cheap center tables in Lahore
Finding the best deals on cheap center tables requires research and smart shopping techniques. Consider the following tips to ensure a cost-effective purchase.
Tip 1: Compare prices and options
A paragraph explains the importance of comparing prices and exploring different options before purchasing.
Tip 2: Look for seasonal sales and discounts
Paragraph emphasizing the significance of looking for seasonal sales and discounts, where you can find attractive deals on center tables.
Tip 3: Consider online platforms
Paragraph highlighting the convenience and competitive pricing online platforms offer for purchasing cheap center tables.
VI. The importance of proper maintenance for cheap center tables
Proper maintenance plays a vital role in the longevity of your center table, regardless of its price. Here are some tips to ensure your cheap center table remains in excellent condition over time.
Tip 1: Regular cleaning
Paragraph emphasizing the importance of regular cleaning to prevent dust accumulation and maintain the table's shine.
Tip 2: Avoiding excessive weight and impact
Paragraph advising against placing heavy objects on the center table or subjecting it to excessive impact to prevent damage.
Tip 3: Using coasters and protective covers
The paragraph suggests using coasters for drinks and protective covers to prevent scratches and stains on the center table's surface.
VII. Customer reviews and recommendations for cheap center tables in Lahore
Real-life experiences and customer recommendations can provide valuable insights into the quality and affordability of cheap center tables. Let's take a look at some customer reviews and their recommendations.
IX. Conclusion
In conclusion, finding affordable center tables in Lahore means maintaining quality and style. By considering essential factors, exploring reliable brands, and utilizing smart shopping techniques, you can discover cheap center tables that perfectly suit your budget and enhance the aesthetics of your drawing room.
FAQs (Frequently Asked Questions)
Question: Are cheap center tables durable?
Answer: Despite being affordable, cheap center tables can be durable if you prioritize quality and proper maintenance.
Question: Where can I find affordable center tables in Lahore?
Answer: You can find affordable center tables in local furniture markets, online platforms, and recommendations from friends and family.
Question: How often should I clean my cheap center table?
Answer: It is recommended to clean your cheap center table regularly to maintain its appearance and prevent dust accumulation.
Question: Can I customize a cheap center table to match my décor?
Answer: You can personalize a cheap center table through DIY techniques like painting or accessorizing it with decorative items.
Question: Do cheap center tables offer storage options?
Answer: Some cheap center tables come with storage compartments or shelves, providing additional functionality for organizing your living space.